Scott Openshaw
Working with Pete has been informative, motivating, and helpful, and I can say with certainty I would not be where I am without his help.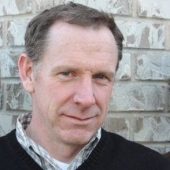 I started working with Pete Gilfillan after leaving corporate America searching for something to do on my own, to be my own boss. Pete and I talked for a long time, and he got to know me, learned of my goals, my strengths, my financial situation, and what I was interested in. A few weeks later, he provided me with several business opportunities. We talked at length about each one, the pros and cons, but never once did he try to direct me to one or the other, he was very hands off and merely provided the facts of each opportunity. It was interesting to me that he said the franchise I didn't think I'd pursue would probably be the one I go with.
We talked weekly over the next while as I researched the franchises. He coached me on what questions to ask, how to ask them, and who to ask. He put me in touch with people who could help with financing, never showing any bias on who I should choose. He gave me good advice on what pitfalls to avoid, and mapped out the entire process from the research phase to purchasing the franchise.
Funny enough, in the end, I went with the business opportunity that was last on my initial list, just as he said. Now that I'm fully engaged in building my business, we have check-in calls to see how the progress is going. Building this business has been exciting, stressful, but most importantly, rewarding. Working with Pete has been informative, motivating, and helpful, and I can say with certainty I would not be where I am without his help.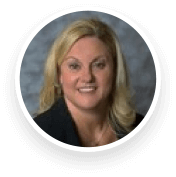 "I connected with Nat in the spring of 2011 and was not quite ready to make a franchise purchase. I just had not found the right fit for my skill set or interest. After staying in contact over the years, we went back to the drawing board. Nat is an industry expert and a true professional that has excellent knowledge and experience in Franchise Opportunity Management. He is a consultant that cares for his clients and understands the importance of finding the right fit. His guidance and advice were valuable. He was very helpful by providing options to financing, support, and locations during the exploration time. I highly recommend Nat to anyone looking for a franchise opportunity."
FALISA MCCANNON
Managing Partner Woman / Veteran Small Business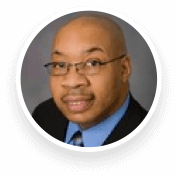 "I connected with Nat in January 2015 as I was looking for an entrepreneurial venture, however, I did not know exactly what I wanted to do. Nat was extremely patient and took the time to understand my background and interest. He introduced me to a number of concepts and hit a home run with CycleBar. I am well into getting my business launched and Nat played a huge role in getting me into something that I will enjoy. I really appreciate Nat and his work and give him a very strong recommendation for others."
CHRISTOPHER MCINTYRE
Experienced Supply Chain Executive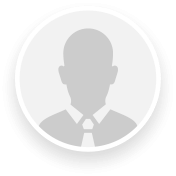 "Pete Gilfillan makes a compelling case for exercising your option to HIRE YOURSELF. With up-to-date facts and statistics, he reminds us of a new truth in industry: Loyalty isn't what it used to be! The days of the employer based career are fading, and in its wake is a new career model that allows smart, ambitious, talented, middle-aged executives seeking a new path to control their own destiny through business/franchise ownership."
KURT LANDWEHR
Vice President, Franchise Development, Regis Corporation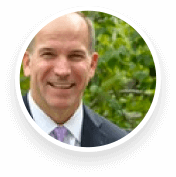 "Nat was instrumental in helping me find the right opportunity with CertaPro Painters. I had been talking with Nat on and off all summer and there was never any pressure to go with one opportunity or another. He was patient and when I needed to move fast he gave measured advice. I highly recommend Nat to anyone looking for a franchise opportunity."
JEFF KILINSKI
President of Elm Street Renovations / CertaPro Painters of Naperville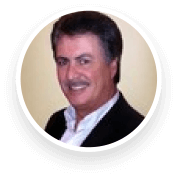 "Nat is a true professional in a number of ways. The assistance he provided in my franchise opportunity search was done in a manner that was clearly focused on my interests and goals. We worked together to a point in which Nat determined his available portfolio of businesses were not providing the right options for me. He could have continued to try to pursue the effort personally, but took the initiative to recommend a colleague in Atlanta who had a different set of opportunities to explore. This path resulted in success. I highly recommend Nat."
MICHAEL HILLIARD
President/Owner at Hilliard Investments, Inc.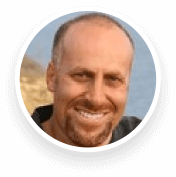 "Nat is truly a professional in his field. It was a great pleasure working with him on my recent acquisitions. Thanks again, Nat."
RAMEZ MAKHLOUF

"I very much enjoyed working with Nat looking at multiple franchise opportunities in the market. Nat is very knowledgeable across a broad spectrum of businesses and a real wealth of information. Nat knows the franchise business inside and out and I highly recommend him. It was a real pleasure working with Nat."
NEIL KATZ
Real Estate Broker & Investor | Entrepreneur | Mentor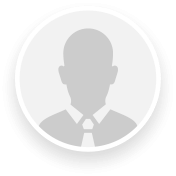 "Now is the best time to become an entrepreneur and franchise ownership makes it easier. If you want to be your own boss and live life on your terms you must read, study, and follow the path laid out in HIRE YOURSELF. It is clear Pete Gilfillan is on a mission to help people take control of their destiny through franchise business ownership."
AMIT Y. KLEINBERGER
Chief Executive Officer, Menchies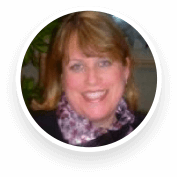 "Nat is a delight to work with. He is always caring about his senior clients and his business clients. He is creative, resourceful and has great follow-through. Nat understands marketing and excels in new business development. I would recommend Nat in any position that requires that hard-working entrepreneurial spirit."
ELLEN MASURET
Sales and Marketing & AssistedLiving & Memory Care Specialist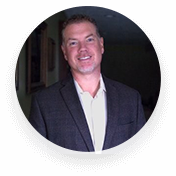 "For anyone considering entering the world of franchising, you need to work with Nat! He takes the time and effort to get to know you, your interests, your risk tolerance, and helps you reduce the 1000's of potential franchise opportunities down to a manageable list of options that fit your profile. Every step of the way, I felt like Nat was focused on helping me find the right opportunity for me and my family!"
ERIK HATFIELD
Owner, Floor Covering International of Greater Grand Rapids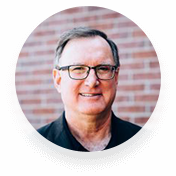 "When we were introduced to Pete, we were 6 months into a narrowly focused search for a franchise that would be right for us. Pete took the time to get to know us, our personalities, our dreams, our goals and then invited us to take a much broader look at other franchise alternatives. We did and found the perfect fit for us. Had we not met Pete, I fully believe we would have made the wrong decision. We have now made the right decision and are so excited. Thanks, Pete, you're amazing!!"
MACK & SHARON STRANGE
Nashville, TN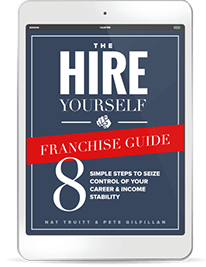 HIRE YOURSELF Franchise Investment Guide
Do you want to bridge your way out of the corporate world, create a cash-positive retirement,
or simply take your fate and future into your own hands by following a proven system?
Access The HIRE YOURSELF Investment Guide to discover the eight essential steps to career and income stability through franchising.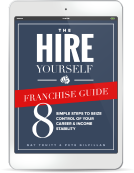 THE HIRE YOURSELF FRANCHISE GUIDE
Get the TRUE Picture On Your Biggest Wealth Building Opportunity Right Now

We will only send you awesome stuff.